Spondyloarthritis Awareness Month 2020
It's Spondyloarthritis Awareness Month! This month also marks the launch of AxialSpondyloarthritis.net! Our community is for people living with or affected by axial spondyloarthritis to come together wherever they are in their journey.
Spondyloarthritis is not only a chronic condition that brings near daily pain that is tough–but also an illness exceedingly difficult to properly diagnosis and receive care for. Read on about spondyloarthritis and how you can become involved in awareness month!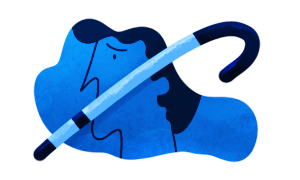 Learn more about spondyloarthritis
Spondyloarthritis (SpA) is the umbrella term for several rheumatic diseases that cause arthritis. Conditions within the SpA spectrum include both axial spondyloarthritis (AxSpA) and peripheral spondyloarthritis (pSpA). Both AxSpA and pSpA have subtypes, too!
At the other end of the spectrum is radiographic axial spondyloarthritis (r-AxSpA), with damage to the sacroiliac joints that is visible on image tests and spinal fusion has begun. Radiographic axial spondyloarthritis is also called ankylosing spondylitis (AS).
Peripheral spondyloarthritis
Peripheral spondyloarthritis (pSpA) causes inflammation in joints and tendons outside the spine and sacroiliac joints. The joints more often impacted are found in the hands, wrists, elbows, shoulders, knees, ankles, and feet. It is possible to develop symptoms for both pSpA and AxSpA.
Read about living with AxSpA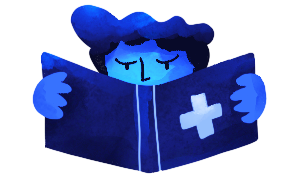 Learn from people living with AxSpA/AS
Read advocate articles from our sister community, AnkylosingSpondylitis.net.
Axial Spondyloarthritis In America
We want to learn more about your experience with axial spondyloarthritis to better support community and member needs. We're conducting our annual survey to learn more about the challenges of life with AxSpA.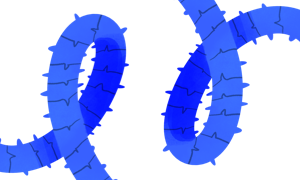 Ways to get involved in Awareness Month
Talk in our forums
What would you like to share with others about axial spondyloarthritis? Join the discussion and tell us in our forums!
Use our Q&A tool
Have questions about diagnosing axial spondyloarthritis? How about pain management or treatment? Or perhaps you have answers to share with our community? Check out our Q&A section and engage with our community.
Connect socially
Follow us on Twitter or like us on Facebook to stay up-to-date all month long and beyond!

Community Poll
Which lifestyle changes have you made due to AxSpa?