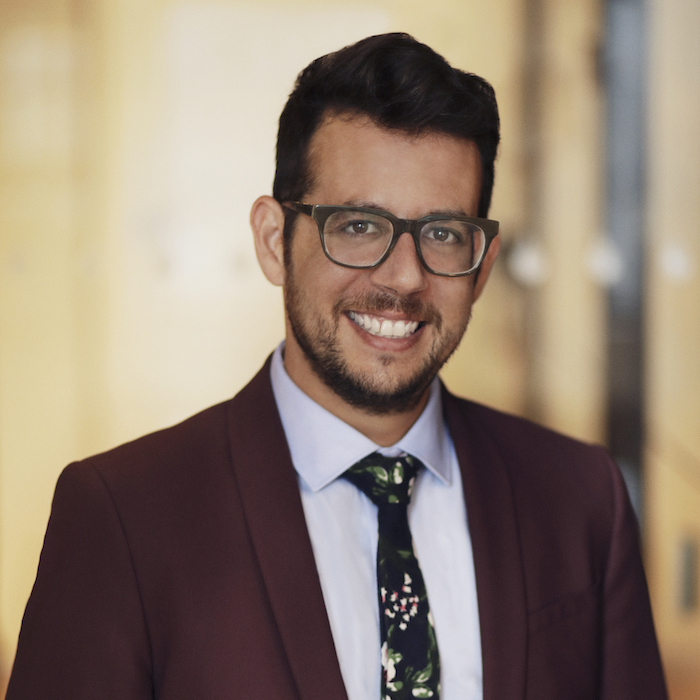 Ben was previously a health leader.
Ben Falchi is a seasoned real estate professional who lives with his partner, Lisa Marie Basile (an ankylosing spondylitis patient), in NYC.
In his work, he helps buyers, sellers, renters, and landlords find and sell their homes. Before joining real estate, Ben worked in design and sales within the fashion industry. He's worked with prestigious brands like Estée Lauder and Urban Attitudes in New York and London. His handbag designs have been featured globally, including a placement in New York's Metropolitan Museum of Art. Ben graduated from Brighton University in England with a degree in Applied Psychology.
As a caregiver, he helps to support Lisa in her ankylosing spondylitis journey by providing daily emotional and physical support — usually by reminding her to get moving, not to binge-eat cheese (dairy is no good for AS), and inspiring her to keep her chin up in tough moments.
Fun fact: Ben loves playing golf, traveling to see his very international family, and playing Tetris to maintain his rank as the #1 Tetris player in the USA.
Click here to read all of Ben's articles on AxialSpondyloarthritis.net.