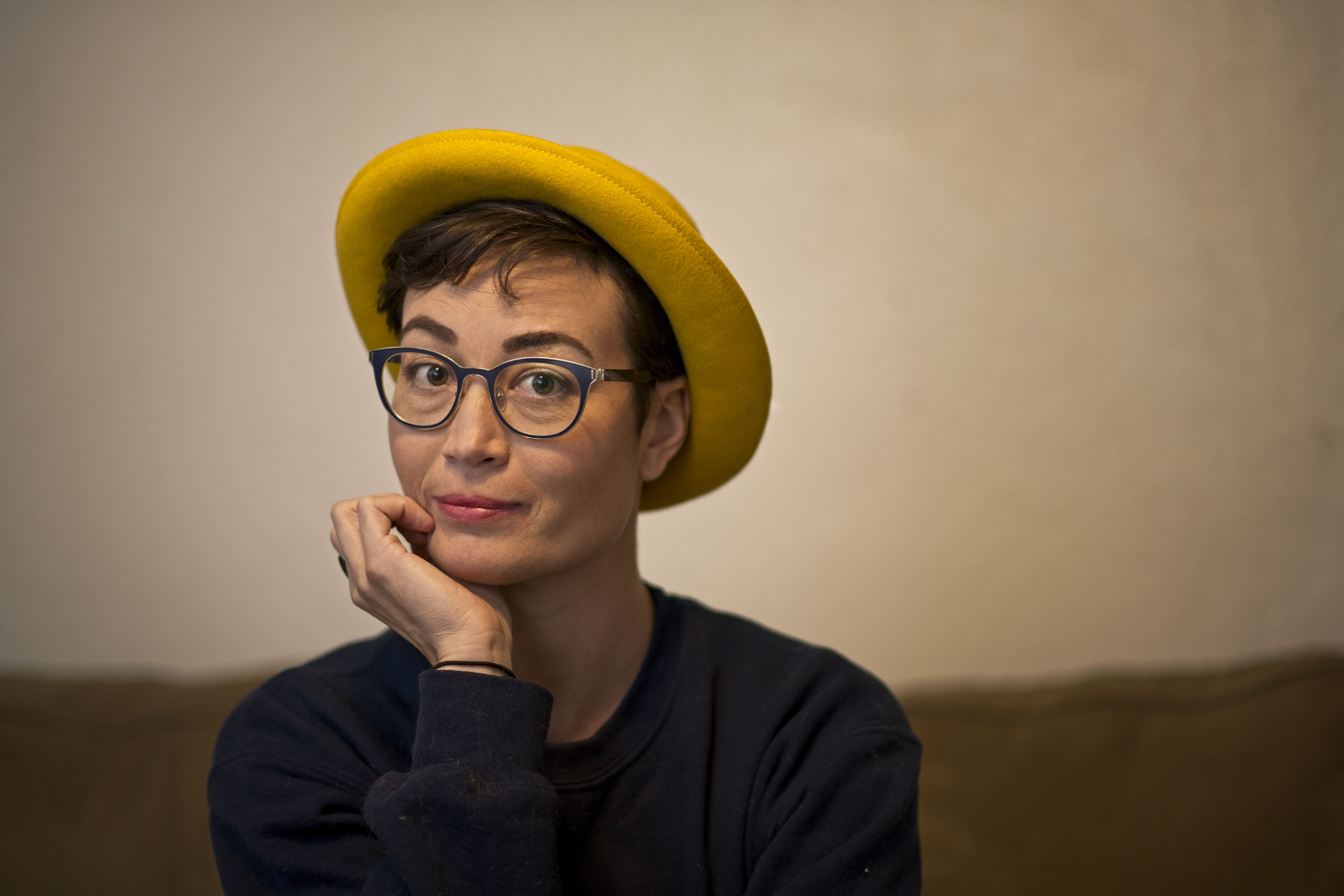 Charis was previously an advocate on AxialSpondyloarthritis.net.
Charis is an award-winning queer disabled chronic disease advocate, writer, speaker and model living with Ankylosing Spondylitis (AS), Major Depressive Disorder, Anxiety and Post-Traumatic Stress Disorder. Since being diagnosed with AS at the age of 26 after 13+ years of unexplained symptoms, Charis' story has been featured in dozens of publications and media outlets including Arthritis Today Magazine, Mother Jones, CNBC, the Associated Press, and in the documentary, Becoming Incurable.
Charis has spoken about disability and chronic disease at numerous events including the Sacramento Women's March and the Sacramento Changemakers TEDx series; and has additionally spoken on healthcare panels, press conferences, legislative hearings, and with members of Congress on Capitol Hill. Charis has been instrumental in creating spondyloarthritis disease treatment guidelines; designing and conducting patient-centered rheumatological research; forming international criteria for disease treatment outcomes; and is consistently involved in multiple nationwide/worldwide advocacy, awareness, and legislative campaigns to improve spondylitis education, funding, and access to treatment.
When able, they enjoy sewing, cooking, gardening, attending Burning Man, and loving their two very furry Maine-coon mixed cats, Dora and Juno. Charis co-leads the Spondylitis Association of America patient educational support group in Sacramento, CA and blogs at BeingCharis.com, Tweets at @BeingCharisBlog, and posts on Facebook at BeingCharis.
Click here to read all of Charis's articles on AxialSpondyloarthritis.net.