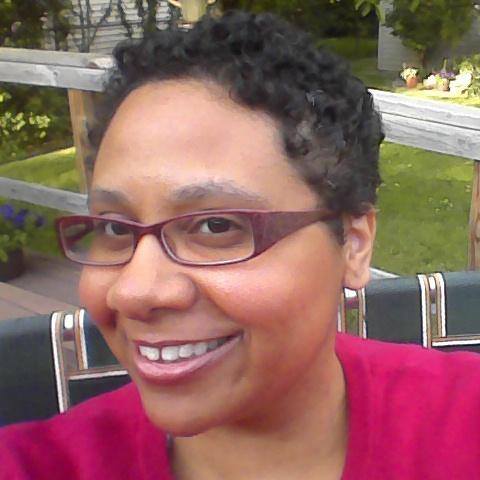 Dawn Gibson has lived with Ankylosing Spondylitis since 2001. She entered health advocacy by joining Twitter in 2011. In the intervening years she immersed herself in Spoonie Twitter, founding Spoonie Chat in 2013 and growing it into a thriving community of mutual support, friendship, and solidarity for patients. She and her chatsters field questions from patients, clinicians, and researchers between their regular chat sessions. Over the years, Dawn's work has grown to encompass many diagnosis groups spanning the chronic illness, disability and neurodiverse communities, and others facing differences that impact their lives in profound ways.
Dawn attended the Annual Meeting of the American College of Rheumatology in 2018, where she presented a poster about painsomnia as third author and live tweeted the event for Creaky Joints. She used this opportunity to sensitize clinicians to the painsomnia concept as an unmet medical need. Dawn also challenged the meeting to engage the serious barriers that women and minorities face in pursuing, retaining, and thriving with AS, and spondyloarpathy in general. Dawn also works with corporations and foundations in their efforts to better assist ASers and other rheumatology patients to live their best lives.
Dawn lives with her family in Michigan, where she blogs, writes fiction, follows the Detroit Tigers, pursues disability accessible container gardening, raises butterflies, crochets (when possible), and makes lots of soup. She is also a dementia caregiver to her uncle, The Dude. Dawn looks forward to getting to know all of you and helping everybody to feel a little bit better.
Click here to read all of Dawn's articles on AxialSpondyloarthritis.net.