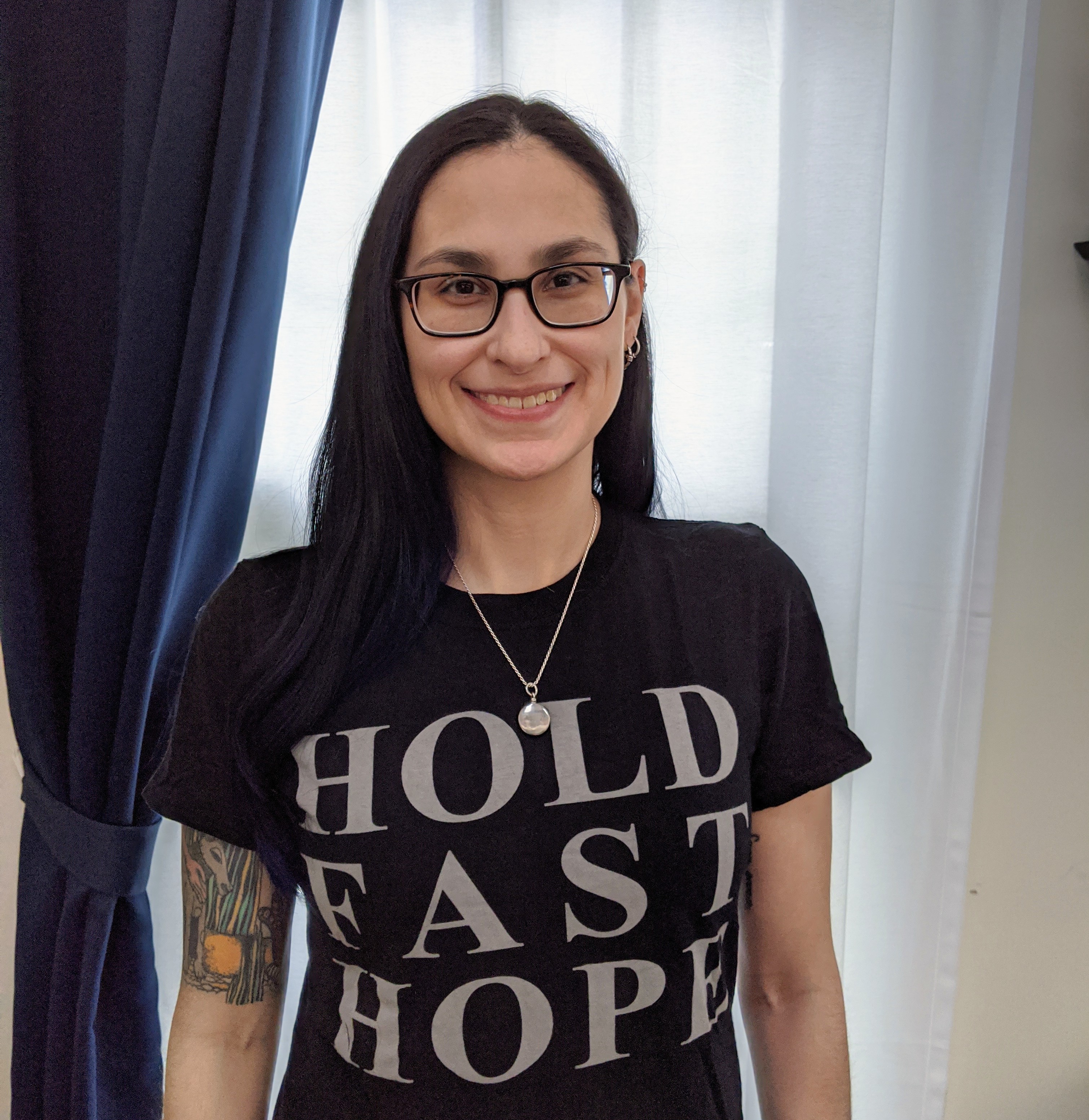 Dyana was previously an advocate on AxialSpondyloarthritis.net.
Dyana Ortega lives in northern Virginia with her husband and their cats. She works in the emergency department who recently accepted an overnight lead technician position and has been a licensed veterinary technician (LVT) since 2014; she's been in veterinary medicine for nearly twenty years.
She was officially diagnosed with non-radiographic Axial Spondyloarthritis in April 2019 after living with various symptoms since 2003. Her symptoms started as primarily mid-back pain (T6-T7 disc herniation, facet syndrome, degenerative disc disease), along with flares of sacroiliitis, IBS, and keratitis. It wasn't until she underwent three hip arthroscopies between April 2017 and November 2018 that her pain became unbearable and she needed answers as to why her body was going haywire. Six months after her third hip arthroscopy, she finally found a rheumatologist (third time's the charm!) that finally diagnosed her and is thankful to have found a biologic that works for her. Another hip arthroscopy on her other hip is eventual within the next year or so, yet she continues to be diligent about her exercise and physical therapy programs; thanks to that diligence, she has even found a fondness of going to the gym.
During her twenties, she enjoyed being a freelance live music photographer despite her back pain, as well as working security for the world-famous 9:30 Club in Washington, D.C for almost ten years. Music is an essential passion, as she plays the violin in her local chamber orchestra and loves attending concerts; there is nothing better than attending a show, surrounded by people who love the music – it's what brings people together.
Dyana's goals are to spread awareness and advocate for Axial Spondyloarthritis and to know that you are not alone. As the photo of her band shirt in her bio says - "Hold Fast Hope" by Thrice - she wants to spread hope for those who suffer from this disease.
Click here to read all of Dyana's articles on AxialSpondyloarthritis.net.