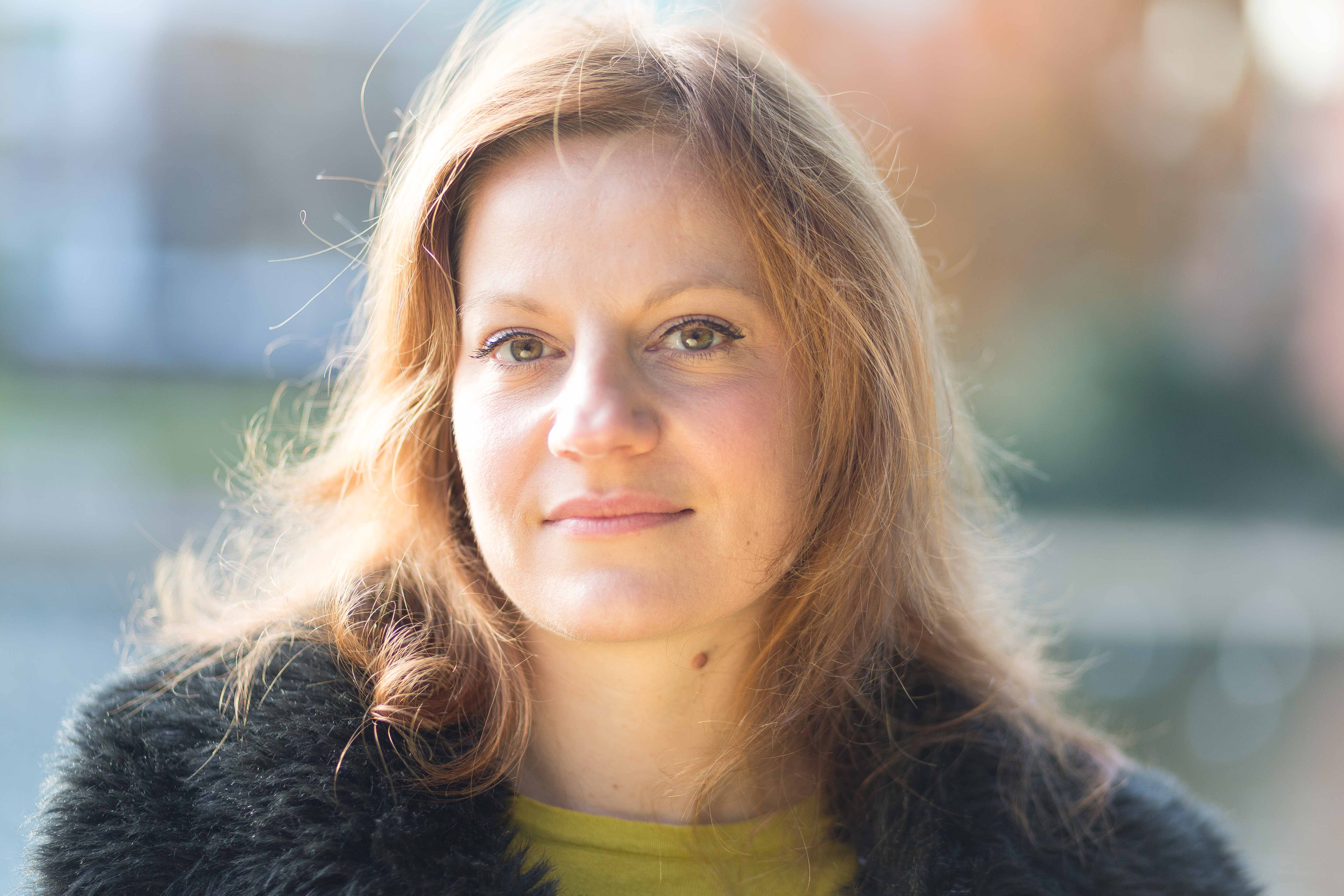 I am a Life Coach, an Artist and a Scientist. I am French, originally from Bordeaux. I moved to the UK in 2008. I have always been interested in many things; I am now living a rich life through my studies, my creative explorations, and my social life.
I was diagnosed with Axial Spondyloarthritis (AxSpa) in 2014, which was a shock and surprise to me. At the time, I was starting a new job in the Charity sector, working on a rare neurological condition. There I learned what it means to be living with a long-term condition. Aside from my work on the research programs, I was supporting patients, their families, and carers, in their journey towards a diagnosis, getting adapted treatment and care, and improving their quality of life. This was timely for me to be in that work environment with such a mission, as I was learning myself how to live with AxSpa. I felt accepted, listened to, and supported, so I could carry on working while struggling with my symptoms. All this was new to me and I was trying to find my way in the healthcare system and get a treatment that would work for me.
In 2015 I joined NASS, the National Charity for AxSpa in the UK, as a member, and this has made a significant impact on my way to live with AxSpa! Being part of a group of people with the same diagnosis as mine and meeting them weekly to exercise and socialize, has opened opportunities for me to learn key knowledge in order to cope with my condition and live better. This has been a huge support for me, together with being seen by a good consultant and getting my symptoms under control. In these past few years, I have learned to listen to my body and my needs, and how to adapt to new life circumstances. In particular, this period has taught me a great deal about self-care, not only on the physical level but also on how to look after my mental health.
Today I am willing to share my story and help patients like me. I am ready to become a patient advocate. Also, I am currently finishing my Diploma in Coaching. My aim is to coach people with long-term conditions, to support them, and empower them in finding their own ways to achieve their goals and live a happy life.
Click here to read all of Julie's articles on AxialSpondyloarthritis.net.