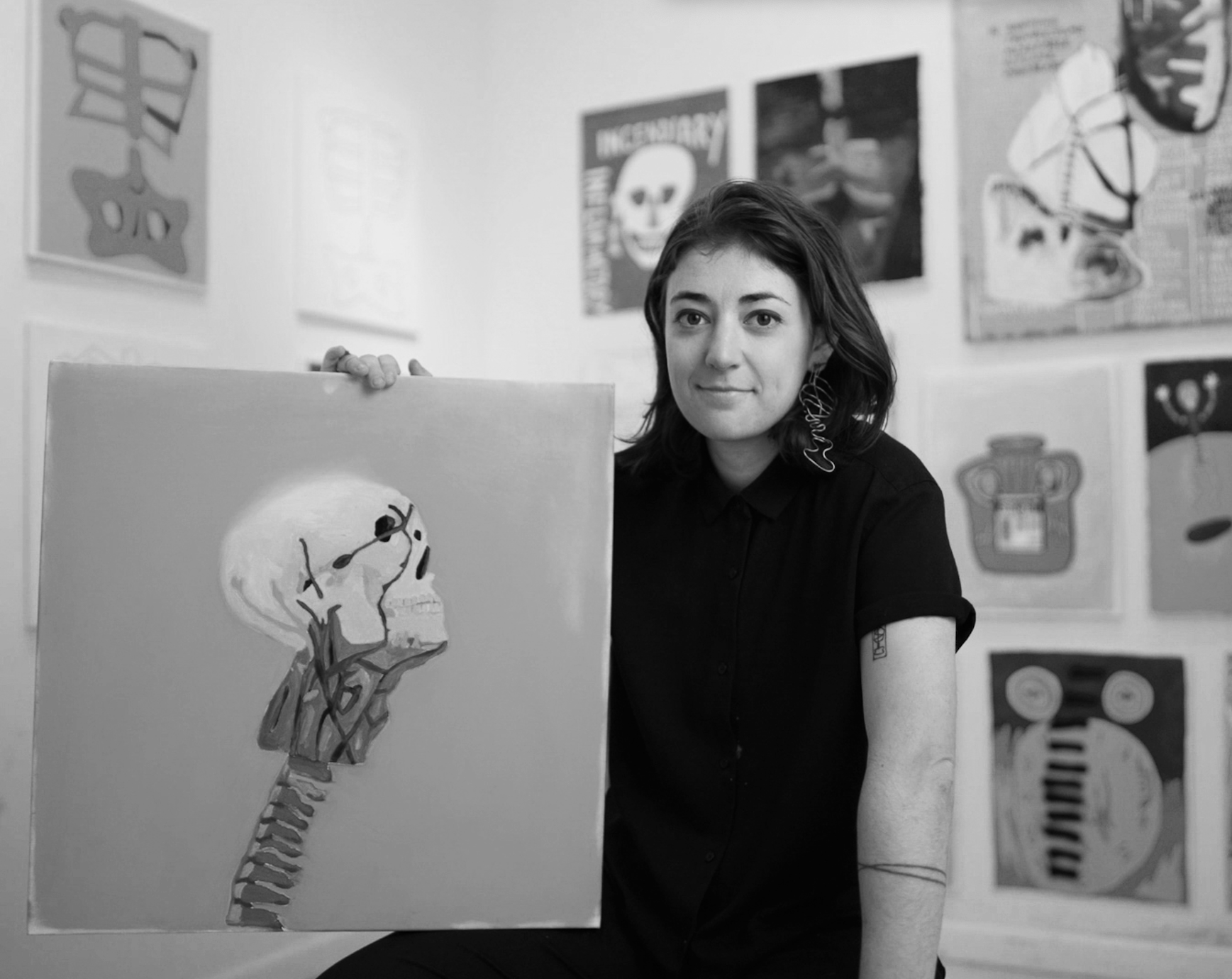 Sal was previously on an advocate on AxialSpondyloarthritis.net.
Marx is an artist who works to illuminate invisible disease experiences and disrupt the medical industrial complex. Sal was born in Seattle, WA, and grew up playing sports year round. From age 13 to 16, Sal bounced around from specialist to specialist, struggling to find a diagnosis for her unexplained chronic pain. She was diagnosed with Ankylosing Spondylitis on 11/11/11, after enduring multiple doctors insisting that her pain was all in her head. Since then, she has been an advocate for others through art and storytelling. In highschool, Marx trained for an Ironman 70.3 mile triathlon to raise awareness and funds for AS. While at Pomona College in Southern California, Marx displayed her brain and body MRI's in the student art gallery to facilitate conversation about the separation between body and mind that permeates healthcare in the United States.
Today, Sal creates paintings, embroiders clothing, and designs graphic illustrations - with the goal to make AS visible and advocate for others living with chronic disease(s). She hopes to use storytelling to empower patients and promote health justice, equity, and ethics in the biomedical sphere. Marx is currently a graduate student in the Narrative Medicine Program at Columbia University.
Click here to read all of Sal's articles on AxialSpondyloarthritis.net.