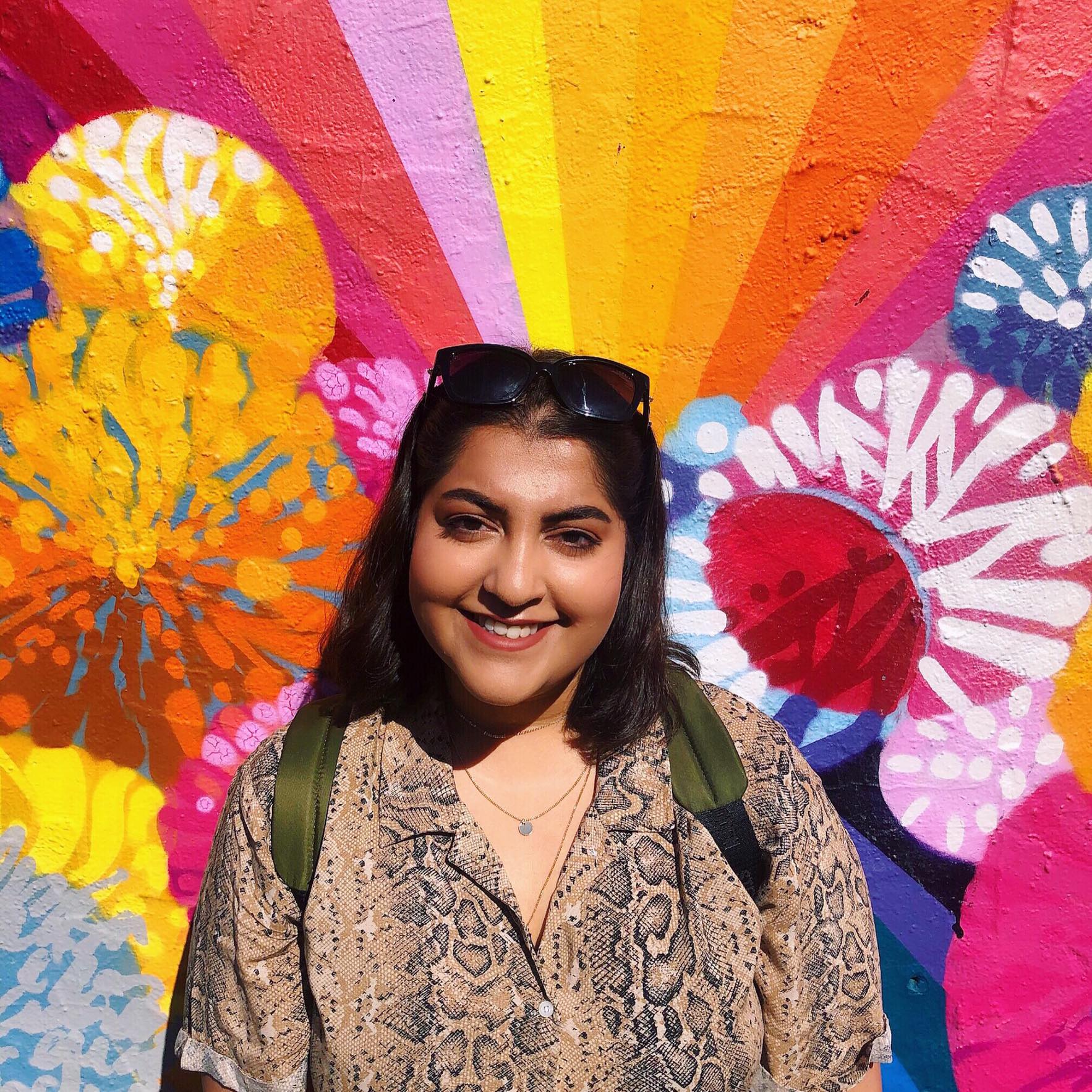 Sarah was previously an advocate on AxialSpondyloarthritis.net.
Sarah is a 26-year-old fourth-year medical student at Indiana University School of Medicine. Originally from India, she currently lives in Indianapolis with her partner and 2 cats. She is the social media coordinator and marketing co-director for the Medical Student Pride Alliance (MSPA), a national student organization aiming to support and advocate for LGBTQ+ medical students.
She was officially diagnosed with Non-Radiographic Axial Spondyloarthritis in the fall of 2020, over a year after her back pain and fatigue symptoms initially interrupted her medical training and began her diagnostic journey. During that year, Sarah saw several specialists and underwent labs and imaging that provided no answers, until she finally found a rheumatologist who affirmed her experiences. Like many who live with nrAxSpA, Sarah's treatment plan initially included NSAIDs, and sulfasalazine alone, with the recent addition of biologics. These have allowed her to return to medical school at her own pace and she hopes to graduate in May 2021 with her MD and continue on to residency training in psychiatry.
Since receiving her diagnosis, Sarah has become passionate about uplifting the voices of patients like her who live with invisible and chronic pain, as well as raising awareness about disability and ableism as a future physician. Sarah enjoys doing hand embroidery, eating good food, watching bad television, and running too many Instagram accounts.
You can check Sarah out on Facebook, Instagram, and Twitter.
Click here to read all of Sarah's articles on AxialSpondyloarthritis.net.