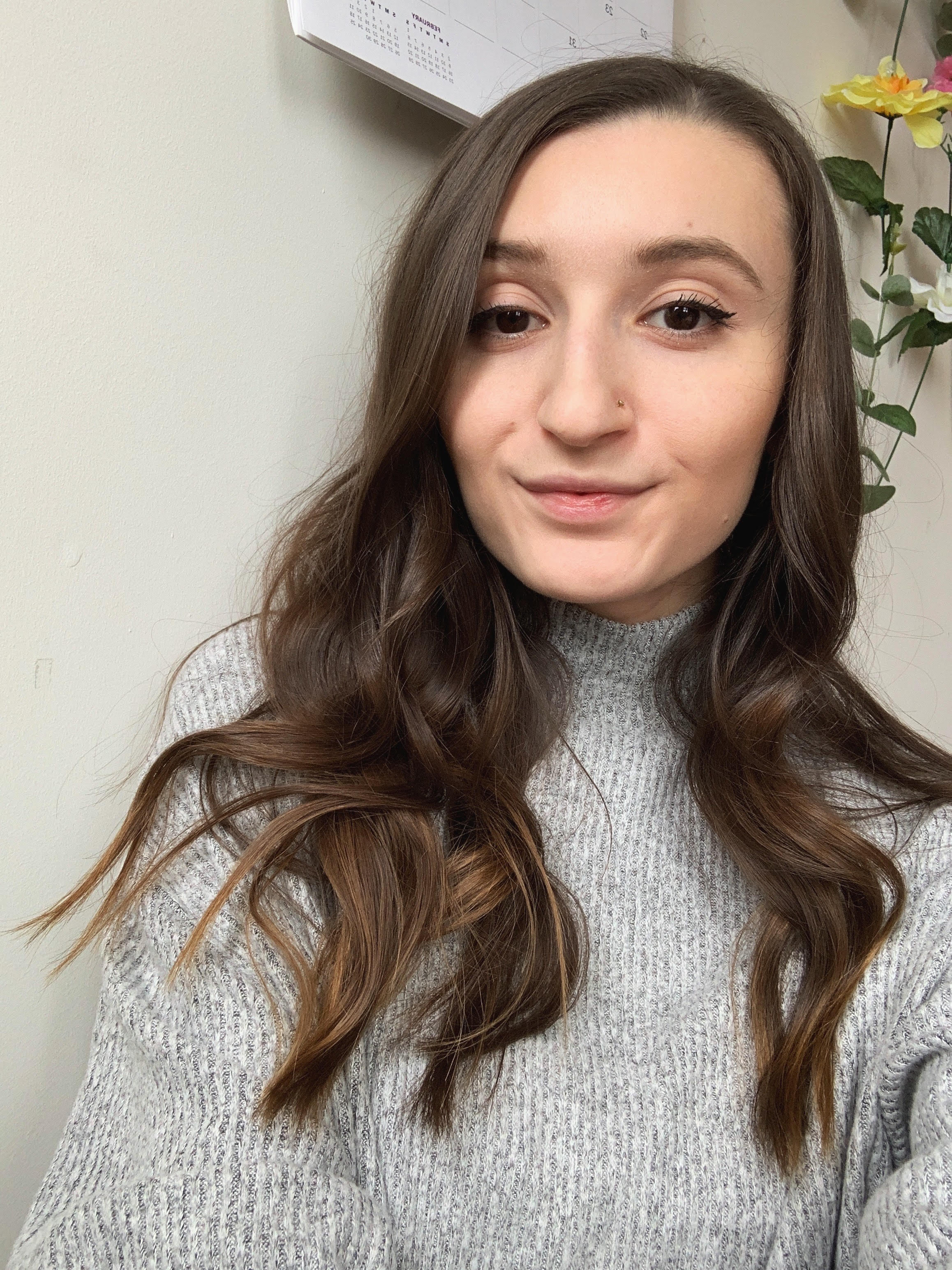 Steff is a 24-year-old living in Toronto, Ontario. In February of 2017, she started showing symptoms of AS in her lower back and hips, shooting down her right leg. She began going to numerous doctor's appointments and physiotherapy twice a week. No one could determine what was going on, and eventually, she had to leave work due to the amount of pain she was in.
After countless doctor's appointments and tests, in February of 2018, Steff was officially diagnosed with Ankylosing Spondylitis by her Rheumatologist. She then began the Biologic Inflectra in April and has been doing them ever since. The infusions have helped her become more active, but not quite ready enough to get back into the real world. She does yoga to help with the stiffness and pain and takes A LOT of baths to soothe the joints.
Steff started her blog, TotallyChronic, in November 2018. The primary goal of her blog was to reach people that have AS around the world and make them feel less alone in their diagnosis. Knowing how hard it is when you're first diagnosed, this was a very important part in creating the blog. Since creating the blog, she's reached hundreds of people from all over the world. She also posts about her chronic illness and mental illness on her Instagram, @TotallyFunkless.
She finds the communities of chronic illness and chronic pain that are on Instagram to be the greatest tool for spoonies. We no longer feel alone and can connect with others around the world going through the exact same thing. Making friends that know what you're going through makes being ill so much easier to deal with.
Steff is over the moon about joining Health Union and writing to reach even more people across the globe. This was the goal she had all along when creating her blog. She can't wait to write her first article and meet everyone on the site and connect with them.
For now, she's doing yoga, sitting in the sun, and going for bike rides (when her back permits).
Click here to read all of Steff's articles on AxialSpondyloarthritis.net.