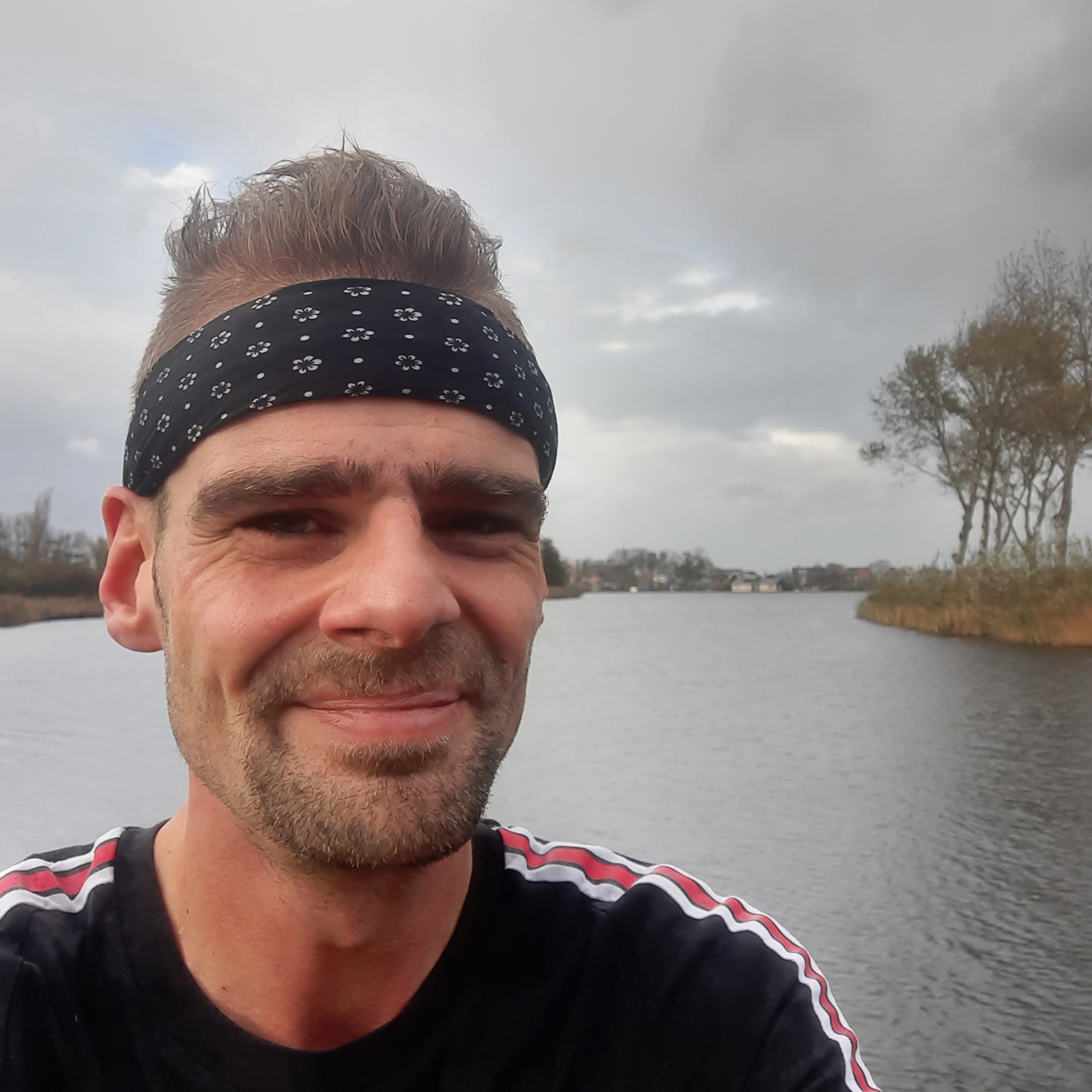 René was previously a health leader on AxialSpondyloarthritis.net.
René Agterhof has been an Ankylosing Spondylitis patient for almost thirty years. René is a resident of the Netherlands. At age nine he had the first symptom. Not long after that, he started to experience heavy inflammation pains in his lower back and hip region.
A long period of hospital visits followed and after multiple x-rays, MRIs, and CT scans he received the diagnosis of Ankylosing Spondylitis. His health deteriorated to the point that he was unable to continue his education. Since he already had a part-time job at a supermarket he started working there full-time for a period to think about a new direction for his future. At his job they offered to pay for schooling if he stayed with the company. Seeing that they took his illness into account he decided to stay. The summer he turned twenty-five his health took another turn. His own hips were damaged to the point that he needed two hip replacements. A year passed before he was able to walk again.
Five years later one of his replacements got infected and needed to be removed. He had to live for three months without a right hip joint. His body needed to be completely infection-free before a new prosthetic could be placed. At this age, the lower part of his spine already was fused. Having to go through such a heavy period due to his illness his mental health started to decline. He got into a depression to the point that he didn't care about his life anymore.
Fortunately, that changed when a friend got him into sports and a healthier diet. He lost a quarter of his body weight and needed less medication. The biggest change came when he started brainwashing himself to a more positive state of mind. He started to enjoy his life more and his health got better over a period of three years. After twenty years of not being able to run he got himself to a point that he completed a half marathon and plans to run a marathon.
You can check René out on Instagram, @motivmax.
Click here to read all of René's articles on AxialSpondyloarthritis.net.