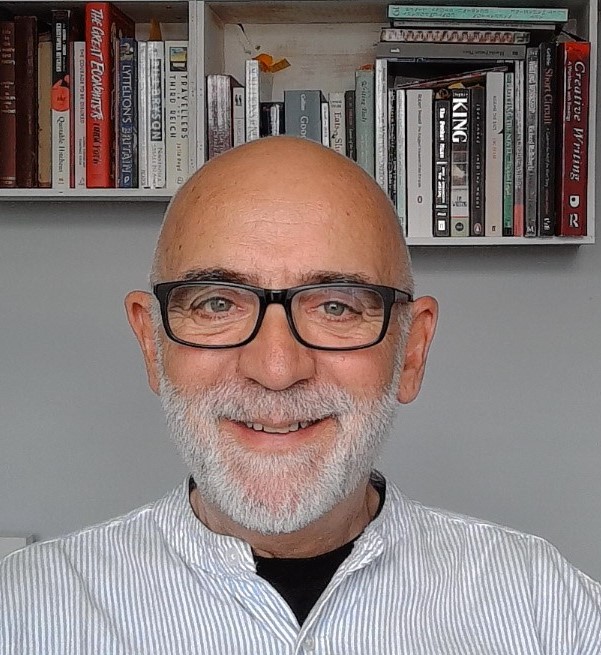 Steve first learned he had AS (a disease he'd never heard of) aged 40 and has been living with the condition ever since. At the time of his diagnosis, he was working as a self-employed carpenter in Swindon UK. His life, and that of his young family, was flipped upside down the moment the doctor sat him down and gave him the bad news.
In the early years after his diagnosis, he and his wife, Teresa, fought hard to get their lives back on track. With a mortgage and bills to pay and two young children to raise, they quickly fell on hard times. And so they set about rebuilding their lives. While Teresa put herself through college and university training to be a nurse, Steve took care of the children. Sometimes he could barely make it through the day, such was the pain and the crippling bouts of fatigue that accompanied it. But with the unfaltering love, support and kindness of Teresa and the children, they eventually got back on their feet.
Since then, Steve has reinvented himself. Determined to make a new life for himself and his family, he followed Teresa's example and attended college and then university where he gained a BA and an MA in Creative Writing from Bath Spa University. He now works as a Creative Writing Lecturer for The Open University and is a freelance editor and creative writing mentor.
When asked about his AS, he likes to tell people he tries to be grateful for it. Without it he would never have gone on the journey he has. A journey that has enriched his life in ways he never believed possible.
You can follow him on Twitter (@SteviePuffin) - Barrack Obama follows him too – or find him on Facebook (Stephen Tuffin Creative Writing Mentoring Service) .
Click here to read all of Steve's articles on AxialSpondyloarthritis.net.