How My Daily Life Has Changed 
I would consider myself a hard-working person. I started babysitting when I was 15. I had my first part time job at 16. All through college I worked evenings and weekends, it was rare for me to have a day off. Up and out the door before 8 am and not back home till long after dark. During the summer I would work 6 days a week, up to nearly sixty hours a week in a busy restaurant in the idyllic seaside town of Kinsale. Even though I was ALWAYS tired, I enjoyed the buzz of it.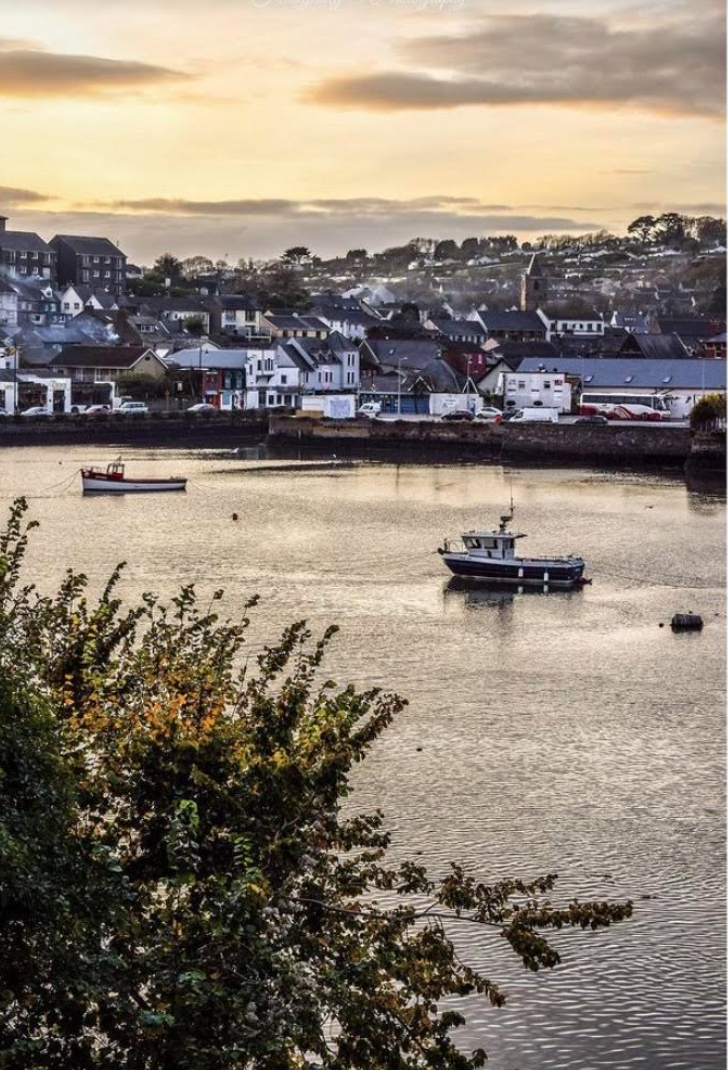 Image posted with permission from photographer, @hostynsky on Instagram.
Throughout the years, I would feel quite nauseous. It would feel like my body had run out of energy, I'd have a coffee or an energy drink, force myself to have something quick to eat, and back to work I go. I worked in a restaurant called "Dino's." I would often meet my friends after work, usually feeling terribly sick. We would joke and call it "Dino's Disease."
Going from one extreme to the other
Now, if I'm having a bad day and I have a shower I have this awful lack of energy feeling that comes with extreme nausea which is like the "Dino's Disease" but much worse. This would also happen if I had a walk and didn't lie down after.
My life went from me being on the go 24/7, working constantly along with college, hanging out with friends, having sleepovers, and meeting my boyfriend. To have to lie down in bed for a few hours after a shower or a walk - my life has gone from one extreme to the other.
This year, Covid has worked in my favor. I am happy that I was diagnosed during a global pandemic. I feel like I'm lucky as I am not missing out on much as everyone is in the same boat, with regard to staying at home all the time. I have all the time in the world to rest and learn how to listen to my body.
Of course, being diagnosed with a lifelong illness is upsetting. But if I was diagnosed before the pandemic, I feel like it would have affected my life a whole lot worse. I'm not sure if I could deal with the fear of missing out.
I'm not missing out on holidays with the girls or my boyfriend. Now, the unpredictability of my illness makes me anxious so I would not go on a holiday. Thankfully, Covid has made this decision for me.
My plans for now
Now I spend my days making plans on when I can go for a walk, when to stretch, how long to lie down for, and how long I think I can leave the house for. It makes me nervous. Luckily, I have never suffered from anxiety. But now, making plans, meeting people, or going places makes me nervous. I'm afraid that I will feel too sick, tired, or be in too much pain to handle my plans.
So, getting my treatment right and getting through college is my plan while the world is at a standstill. My hope is that my illness will be under control by the time I'm finished college. And hopefully, Covid is gone in time for me to start my career. Since being diagnosed with AS my career goals have changed, for the better. I'm now setting my sights on a career that I think might be life-changing. Hoping to write an article on this when I begin down this path.
This article represents the opinions, thoughts, and experiences of the author; none of this content has been paid for by any advertiser. The AxialSpondyloarthritis.net team does not recommend or endorse any products or treatments discussed herein. Learn more about how we maintain editorial integrity
here
.

Community Poll
Do you notice worsening flares in colder weather?