Spondyloarthritis Awareness Month 2021
This May, we are going to raise more awareness around axial spondyloarthritis. We will do this while emphasizing the unity, knowledge sharing, and humility that makes this community strong. Living with AxSpA is not easy. Through engaging with the community, we have seen how beneficial it can be to have a place where encouragement and support are on display.
Here at AxialSpondyloarthritis.net, we celebrate this Spondyloarthritis Awareness Month by raising attention and discussions around diagnosis, coping and condition management, and quality of life changes. Join us by sharing and being a part of community discussions with others living with AxSpA.
Dinner is on us: Enter our giveaway!
We are also giving away two $45 dollar gift certificates to a restaurant of your choice! If you are a winner, our team will reach out to you to choose a gift card to your favorite takeout spots for breakfast, lunch, or dinner. You can even put the gift card toward a meal delivery subscription.
To learn more about our giveaway and how to enter, click here!
For 1 bonus entry, start a new thread in our forums or add a comment on a current forum thread.
For 2 bonus entries, reply in a thread with a photo! Photo sharing threads are below: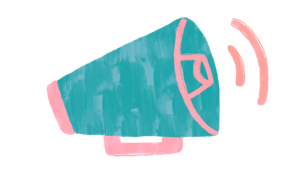 Learn more about spondyloarthritis
Spondyloarthritis (SpA) is the umbrella term for several rheumatic diseases that cause arthritis. SpA conditions include both AxSpA and peripheral spondyloarthritis (pSpA). AxSpA and pSpA have their subtypes too!
Axial spondyloarthritis
Axial spondyloarthritis (AxSpA) can refer to 2 specific subtypes: non-radiographic axial spondyloarthritis (nr-AxSpA), in which bone damage or fusion is not visible on imaging tests like x-rays or MRIs.
More commonly known as ankylosing spondylitis (AS), radiographic axial spondyloarthritis (r-AxSpA), causes bone damage and fusion that visible on imaging tests.
Peripheral spondyloarthritis
Peripheral spondyloarthritis (pSpA) causes inflammation in joints and tendons outside the spine and sacroiliac joints. The joints more often impacted are found in the hands, wrists, elbows, shoulders, knees, ankles, and feet. It is possible to develop symptoms of both pSpA and AxSpA.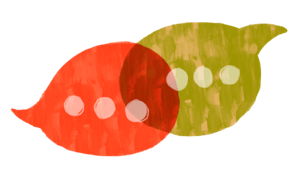 Share the Facebook frame to your profile!
Axial Spondyloarthritis In America
We want to learn more about your experience with axial spondyloarthritis to better support community and member needs. We are conducting our annual survey to learn more about the challenges of life with AxSpA.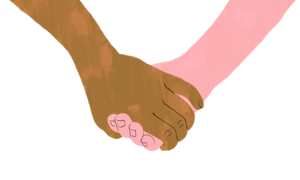 Find us on social media
Follow us on Instagram and Twitter or like us on Facebook. This AxSpA Awareness Month, we will raise awareness through community conversations, sharing stories, and discussing all things AxSpA.
Poll
We know the painful experience of living with AxSpA. Will you help others understand by taking our survey?