Community Advocates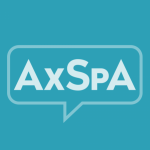 By Editorial Team

·

April 16, 2020
In order to stay up to date on the best recipes, latest treatments, drug discovery, clinical studies and how to manage axial spondyloarthritis everyday, AxialSpondyloarthritis.net brings you frequent articles, blogs, points of view and advice from leading patient advocates and professional medical experts.
Current advocates
Arden Doerner Barbour
Arden Doerner Barbour was diagnosed with non-radiographic axial spondylarthritis in May 2020. She went from being an active Coloradan enjoying everything Colorado has to offer outdoors to barely being able to walk around the block within a one-week period. Read more.
Lisa Maria Basile
Lisa Marie Basile was officially diagnosed with Ankylosing Spondyltiis in 2017 after living with nearly a decade's worth of symptoms. She has attended the NASS meetups in NYC, and is an advocate for many people with AS through her writing and social media presence. Read more.
Rebecca Cappello
Having worked in the medical field as a transcriber and assisting others with biologics inquiries, I was confident in navigating the difficult health care system to begin to heal and manage my own body. Today, I am still learning what my body needs! I hope I can offer a ray of hope and inspiration to those who tune in as I share about my life with nr-AxSpA. Read more.
Steff Di Pardo
Steff is a 23-year-old living in Toronto, Ontario. In February of 2017, she started showing symptoms of AS in her lower back and hips, shooting down her right leg. She began going to numerous doctor's appointments and physiotherapy twice a week. No one could determine what was going on, and eventually, she had to leave work due to the amount of pain she was in. Read more.
Jed Finley
Jed Finley was diagnosed with Ankylosing Spondylitis at the age of 12 during a time when children of that age were not prescribed medications and the amazing treatments we have today hadn't been invented yet. Because of this, he mostly forgot about his diagnosis and remained active until his early 20s when the disease became too much and he needed to stop the sports and activities he loved. Read more.
Jessica Gama
Jessica is a writer, artist, wife, academic, dog-mom, and outdoor enthusiast who is learning more each and every day about life with a chronic illness. After nearly a decade spent in graduate school studying writing and literature, she is now a university administrator who spends her free time hiking and writing about her illness. Read more.
Dawn Gibson
Dawn Gibson has lived with Ankylosing Spondylitis since 2001. She entered health advocacy by joining Twitter in 2011. In the intervening years she immersed herself in Spoonie Twitter, founding Spoonie Chat in 2013 and growing it into a thriving community of mutual support, friendship, and solidarity for patients. Read more.
Tanya Harrison
Dr. Tanya Harrison calls herself a "professional martian." She has spent the last decade working as a scientist and in mission operations on multiple NASA Mars missions, including the Curiosity and Opportunity rovers. Her specialty lies in geomorphology: the study of a planet's evolution based on its surface features. Read more.
Charis Hill
Charis is an award-winning queer disabled chronic disease advocate, writer, speaker and model living with Ankylosing Spondylitis (AS), Major Depressive Disorder, Anxiety and Post-Traumatic Stress Disorder. Read more.
Jes Hojsan
Jes is a mom of 2, married to her high school sweetheart, and calls CFB Petawawa Ontario home. She is a grief and chronic illness advocate as well as the creator of the #injectwithme campaign. (She can be found at @house_of_spoons on Instagram ) Read more.
Sal Marx
Marx is an artist who works to illuminate invisible disease experiences and disrupt the medical industrial complex. Sal was born in Seattle, WA, and grew up playing sports year round. Read more.
Dyana Ortega
Dyana Ortega lives in northern Virginia with her husband and their cats. She works in the emergency department who recently accepted an overnight lead technician position and has been a licensed veterinary technician (LVT) since 2014; she's been in veterinary medicine for nearly twenty years. Read more.
Cassia Pelton
Cassia Pelton was 18 years old when she first started experiencing sharp pains in her sacroiliac joints. She went from being a healthy varsity figure skater and university student, to being unable to walk or even sit up in bed. After visiting sports doctors, chiropractors, physiotherapists, and the ER, she was diagnosed with Ankylosing Spondylitis at the age of 19. Read more.
Jamie Shinkewski
Jamie is a 26-year-old living with Non-Radiographic Axial Spondyloarthritis in the interior of British Columbia. He was diagnosed in January 2020 after encouragement to seek testing from his mom and aunt who have both been diagnosed with Ankylosing Spondylitis, making it a family affair. Read more.
Julie Vallortigara
I am a Life Coach, an Artist and a Scientist. I am French, originally from Bordeaux. I moved to the UK in 2008. I have always been interested in many things; I am now living a rich life through my studies, my creative explorations, and my social life. Read more.
Former Advocates
Cheryl Crow
Cheryl Crow is a rheumatoid arthritis patient, occupational therapist, advocate and general life enthusiast. She is passionate about helping people with health challenges live their lives to the fullest extent possible. She loves helping people continue to do the things they want and need to do through life hacks, workarounds, mental health coping skills and more! Read more.
Regular contributors and moderators at AxialSpondyloarthritis.net are offered compensation for their contributions to the AxialSpondyloarthritis.net community. If you are interested in joining our team, please contact us at [email protected].